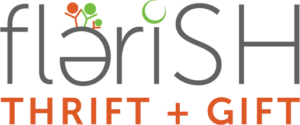 Civitan Foundation is proud to offer some of the most comprehensive, person-centered employment services in the state! We assist in maximizing and matching our members' abilities, interests, and career goals to create sustainable pathways to employment. In partnership with the Division of Developmental Disabilities (DDD), Vocational Rehabilitation (VR), local school districts, and community employers, Civitan's menu of employment services include:
Pre-Employment Transition Services (Pre-ETS-VR)
Civitan's Pre-ETS training to in-school youth (ages 14-22) offers vocational curriculum centered around self-advocacy, post-secondary school counseling, job exploration, workplace readiness, and work-based experiences. Our Pre-ETS instruction is offered as part of our summer program series and is also available year-round to youth with disabilities wanting to learn more about employment options available to them.
Individual Supported Employment (ISE-DDD)
ISE services are available to people who are working independently in the community that need a little extra assistance to maintain success. Upon request and at scheduled times, Civitan job coaches can visit members at their work sites to 'check in' and offer support when needed.
Job Development & Placement (DRES-VR)
Our DRES program offers job planning, development & placement services for members who are seeking, obtaining, and maintaining competitive employment. Civitan's job developer will assist the member prepare for and locate matched job opportunities in the community and provide regular 'check ins' to support employment success. Services offered include:
Employment Readiness Assessments
Job development & preparation services
Job retention
Career Planning Services (Civitan developed program)
Because Civitan believes career planning to be the crucial component for employment success, we engage our members in identifying career interests and focusing on job-related strengths. This, coupled with our individualized assessments, offer foundational information which can be maximized when marketing abilities to businesses who value the contributions of a diverse workforce.
EMPLOYERS - Partnership Opportunities Available:
Civitan is continuously seeking employer partnerships! If you are a business in need of hard- working employees that are qualified and reliable, contact us today. We are proud to have a history of successfully working with community businesses in supplying talented individuals to help meet bottom line goals. Join our long list of satisfied business customers!
TRANSITION Specialists - Partnership Opportunities Available:
Community and School-Based Transition Specialists – We are your Pre-ETS connection! Contact us today as we help families/students enroll and participate in VR's Pre-ETS and career education programs. We are here as a community resource and would love to connect with you!
Offering a flexible blend of services, strategies and supports, Civitan helps you to create your pathway to employment! For inquiries about Employment Services, partnership opportunities, or to schedule a tour, please contact:
602-953-2944, ext. 118
EmploymentServices@campcivitan.org