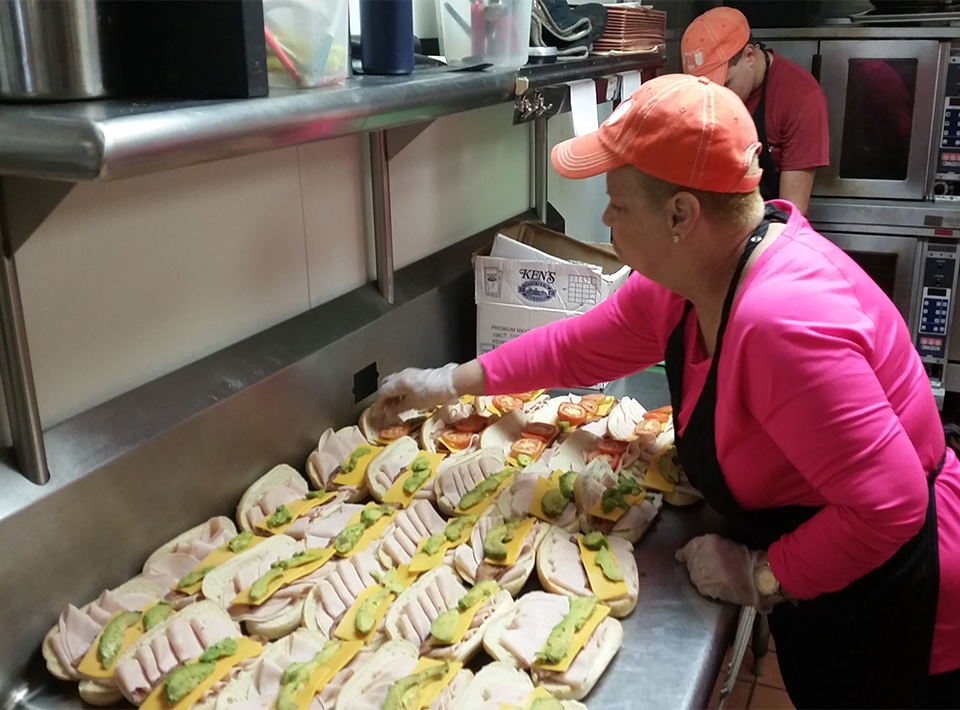 This culinary institute provides members with hands-on engagement, skill development and employment through cooking classes, a cafe', working garden, catering, food safety training and sustainable food business creation.
Civitan's Village Cook-er-y is an unique vocational culinary program that creates real-life experiences for adults with developmental disabilities and actual employment opportunities in the hospitality industry.
We offer catering options to local businesses and non-profits
Breakfast Meetings
Luncheons
Special Events
Customized Gift Baskets
Dessert Trays

Call or email at culinary@campcivitan.org for a quote on your next event or meeting. 602-953-2944
Summer Food Service Program (SFSP)
During the summer months, Civitan Foundation partners with several sites in the Phoenix Metro Area and Williams, Arizona, to offer healthy meals, based on USDA nutrition guidelines. Supervised members of Civitan's culinary program prepare and deliver the food to locations in Phoenix. Meals served in Williams are prepared at Camp Civitan. Please contact Civitan Foundation, Inc. for more information and locations. The SFSP is a U.S. Department of Agriculture (USDA) Child Nutrition Program created to provide free healthy meals to children and teens (18 years and younger) in low-income areas. It is administered by the Arizona Department of Education. In addition to the funding from the USDA, Civitan Foundation received a grant from the Phoenix Suns to help expand and support its Hunger Relief and Transitional Employment program in 2019. Go Suns!